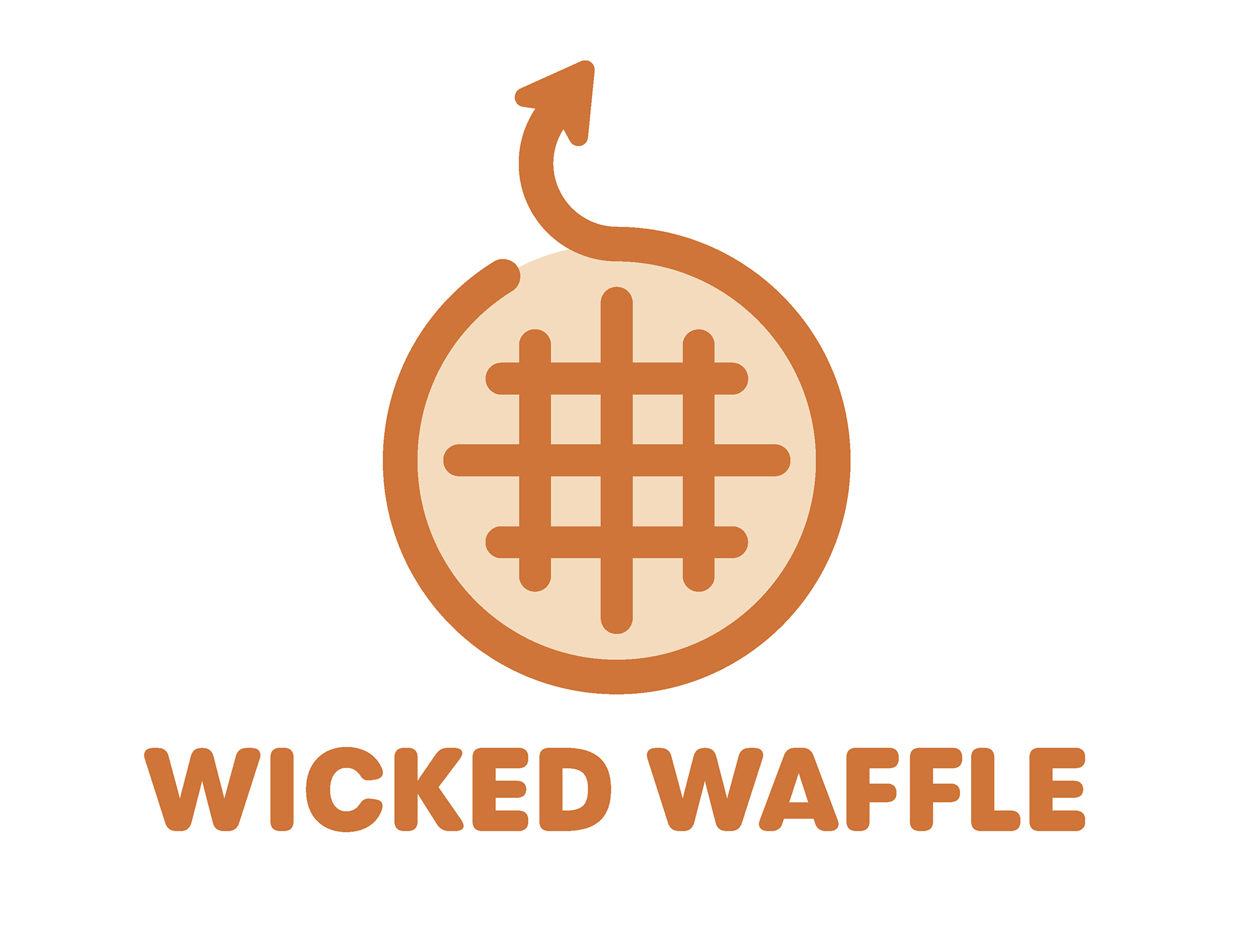 Wicked Waffle is a unique DC-Based restaurant that specializes in making airy, crispy waffles that they claim are so delicious they boast needs "No Butter and No Syrup". The dishes range from the waffles, sandwiches, soups, and desserts. 
While the color palette invokes the feelings of a fresh warm waffle. Althought they incorporate oddly shaped waffles, the round shape is a traditional shape that is easily reconizable, and is accented with a pointed "devil" tail, calling back the the "Wickedly Good" tagline of Wicked Waffle. The rounded shape is further complemented by the Urbane Rounded font family.
Both the stationary, website, and menu designs all incorporate that square shape that is a unique to their particular spin on many of their waffles.